University Of Washington
Featured Story Slideshow
Native Knowledge
Iisaaksiichaa Ross Braine, UW tribal liaison and director of wǝɫǝbʔaltxʷ – Intellectual House, plays many roles — from ambassador and information manager to powerful advocate for the rights of indigenous peoples.
Seeing glaciers through
the cloud
Professor David Shean is using a "glacier time machine" to track how ice is disappearing from the Earth — and help communities prepare for the profound changes to come.
Setting the pace
Hallie Jensen was a standout athlete in high school, but she had never rowed. Now she's competing on the UW's Division I crew team, thanks to the Hometown Huskies program.
The year in focus
Check out these 19 memorable photos of 2019, showcasing the diversity and depth of experiences across the UW — and the remarkable Huskies who made it all happen.
News & Events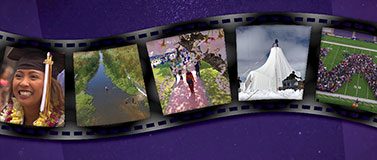 Year in Review
Highlights from the year's visual stories from UW News
As 2019 comes to a close, here are a few video highlights from the year. From Antarctica to the International Space Station, our work is not possible without the contribution of knowledge from UW faculty experts.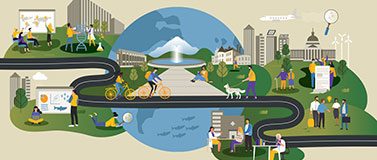 Population Health
Solving the world's greatest health challenges
The university-wide Population Health Initiative invites all schools and colleges, as well as community partners, to collaborate to improve the health and well-being of populations, from rural communities in Washington state to vulnerable groups in sub-Saharan Africa.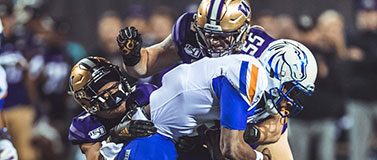 Husky Football
Washington finishes season with bowl victory
The Huskies defeated Boise State 38-7 at the Mitsubishi Motors Las Vegas Bowl on Saturday in Chris Petersen's final game as head coach.
Fast Facts
Rankings

Did you know?